Great prices for insuring your Dive Gear and Underwater Cameras
Dive Master were established in 1987 and are now one of the largest independent providers of recreational dive related insurance in the world. They offer a vast variety of insurance products including IDEC diving accident cover, Trip travel and IDEC insurance, Annual multi trip cover, Worldwide diver cover, Diving equipment cover, Sport diver liability, Pro diver liability, Diving trade liability and Diving trade property insurance.
For a great price on insuring your underwater camera and video equipment, please click on the image below
.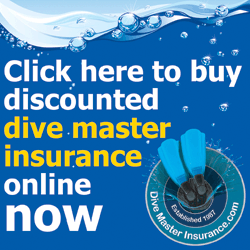 Latest Products

Opticron Countryman BGA HD 12x50 Binocular




Opticron Countryman BGA HD 10x50 Binocular




Opticron Countryman BGA HD 8x32 Binocular




Opticron Countryman BGA HD 10x42 Binocular



Product Reviews
Sigma 50mm f1.4 EX DG HSM Lens Sony Fitting
Having used a range of kit zoom lenses for 20 years I had forgotten wh...
Samsung Galaxy S4 S-View Premium Cover Case - Black
Genuine product, fit my Samsung Galaxy S4 perfectly. Works as describe...
Nikon CS-S57 Leather Case
Lovely case. Extremely well made and very stylish looking. High qualit...
Hahnel Unipal Universal Battery Charger
I bought the universal charger because I lost my digital nikon charger...
Fuji LHF-X20 Lens Hood And Filter Kit - Silver
Really just wanted filter to protect lens. Does this very well. Also t...