Great prices for insuring your Dive Gear and Underwater Cameras
Dive Master were established in 1987 and are now one of the largest independent providers of recreational dive related insurance in the world. They offer a vast variety of insurance products including IDEC diving accident cover, Trip travel and IDEC insurance, Annual multi trip cover, Worldwide diver cover, Diving equipment cover, Sport diver liability, Pro diver liability, Diving trade liability and Diving trade property insurance.
For a great price on insuring your underwater camera and video equipment, please click on the image below
.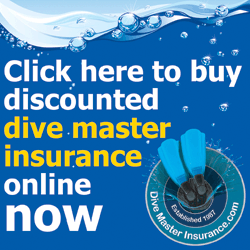 Product Reviews
Fuji 18-55mm F2.8-4 R LM OIS Fujinon XF Lens
Super kit Lens I have only had the lens for a few weeks now it is e...
Hahnel Captur Cable Pack For Sony
Asked Bristol Cameras for advice on motion triggers for my Sony camera...
Hahnel Captur Module - Pro
I rang Bristol Cameras for advice as i wanted a trigger so i could lea...
Sony ADP-MAA Shoe Adapter
I have the Sony 7ii camera and wanted to use my Sony A mount flash Bri...
Hahnel Captur Additional Receiver - Sony
Very good product easy to set up. I use it for wildlife photography at...